Since 1988, SBD Solutions has been successfully serving the medical, legal, and business communities worldwide. Our extensive network of interpreters, transportation providers, case managers, and investigators, coupled with our distinct customer service, has made us the top choice for over 30 years.
SBD Solutions' mission is to tailor services in order to provide high-quality and cost-effective solutions from the most simple to the most complex needs.

SBD Interpreting has been serving the medical, legal, tourism, law enforcement fields, as well as business organizations both nationally and internationally since 1988.
We provide career and certified interpreters and translators who specialize in medical, legal, business, law enforcement, political, tourism, and cultural interpreting.
Over the last 30 years, we have prided ourselves in always producing high quality and technically precise
interpretations and translations.
Every member of our professional team undergoes a rigorous linguistic evaluation.
We match education, training, and expertise to our assignments.
This guarantees outstanding work every time.
Legal
Law Enforcement/ Police Reports
Investigations
Government/ Legislature
Depositions
Immigration
Medical
Business
Biotech
Commerce/Trade
Real Estate and Real Estate Documents
Finance
  Documents
Apostille
Accident Reports
Certificates
Diplomas
Employee Handbooks
Forms
Manuals
Newsletters
Presentations
Scripts
Transcripts
Trusts
Translation Certification
Wills and Testaments
Website Localization
Albanian
American Sign Language
Amharic
Afrikaans
Arabic
Armenian
Azeri
Baluchi (Western)
Belorussian
Bengali
Bosnian
Bulgarian
Burmese
Cebuano
Czech
Chechen
Chinese (Cantonese)
Chinese (Mandarin)
Chinese (Min)
Chinese (Taiwanese)
Chinese (Wu)
Croatian
Danish
Dari
Dutch
English
Fante (Akan)
Farsi (Persian)
Finnish
Flemish
French
Fulfulde (Fulani)
Georgian
German
Greek
Gujarati
Haitian Creole
Hausa
Hawaiian
Hindi
Hebrew
Hmong
Hungarian
Ibo
Ilocano
Indonesian
Italian
Japanese
Kannada
Kashmiri
Kazakh
Khmer (Cambodian)
Korean
Kurdish (Kurmandji)
Kurdish (Sorani)
Lao
Latin
Latvian
Lithuanian
Malayalam
Marathi
Mongolian
Norwegian
Oromo
Papiamento
Pashto
Polish
Portuguese
Punjabi
Romanian
Russian
Samoan
Serbian
Sinhalese
Slovenian
Slovak
Somali
Spanish
Swahili
Swedish
Tagalog
Tajik
Tamil
Thai
Tigrinya
Tongan
Turkish
Turkmen
Twi (Akan)
Ukrainian
Urdu
Uzbek
Vietnamese
Wolof
Yiddish
Yoruba
Zulu

SBD Transportation maintains a network of drivers and administrative personnel who reflect our standards of excellence as we strive to accommodate the special needs of our clients and ensure complete satisfaction.
We provide a variety of services, including non-emergency medical transport, executive transportation, as well as group transportation.
Whether our client needs to get to a doctor's appointment or needs to be transferred from one facility to another, SBD Transportation can provide professional non-emergency medical transportation. Our services are used by private citizens, hospitals, doctors, insurance companies, state and local governments, nursing and group homes, and assisted living facilities. We assist clients from the time of pick-up to drop-off while making sure they arrive at their destination safely and on time. All medical transport vehicles are ADA compliant and our EMTs, paramedics, and nurses are in compliance with all appropriate accreditation standards.
Our Executive Transportation provides Black Car service for any of your corporate needs and special events. We can tailor our services to reflect the standard of excellence that makes us unique.
Our group transportation can take your small, medium, and large groups anywhere and everywhere. We will work with you to set up the service you need.

SBD Case Management uses a network of Nurse Case Managers and Administrative Personnel to tailor and combine various services for even the most complex cases. 
Case Management Services
Field Case Management
Catastrophic Case Management
Care Management
Telephonic Case Management
Cost Containment
Repatriation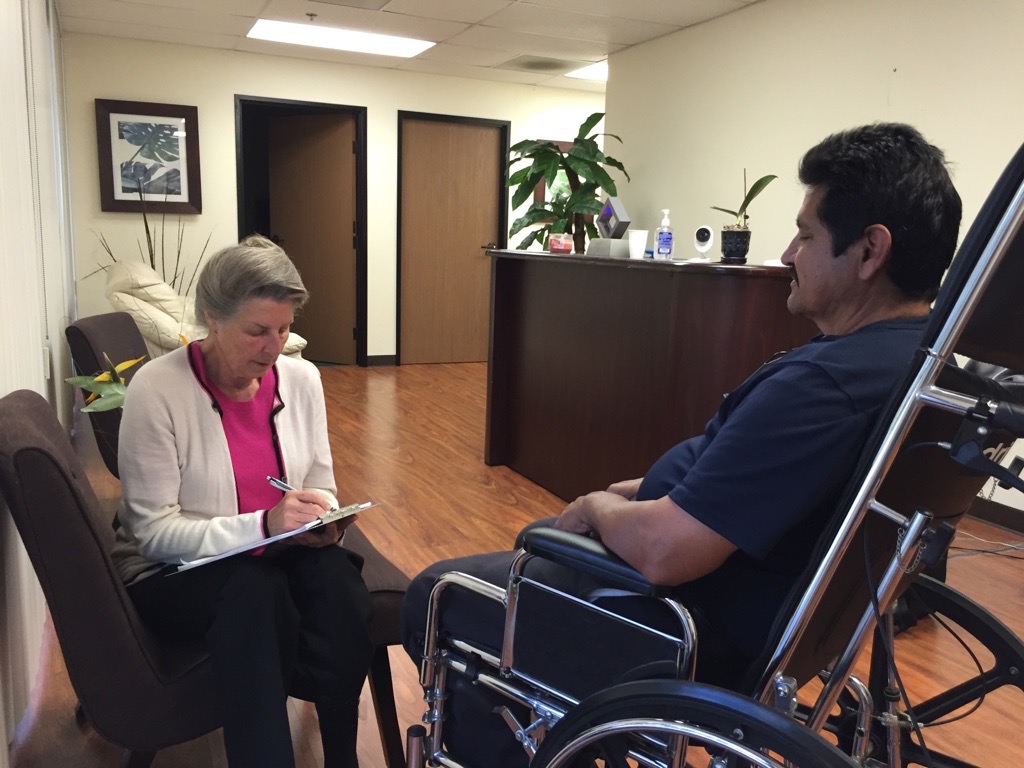 SBD Investigations and Security Services can provide a variety of services both discretely and professionally. 
Investigation Services
AOE/COE Investigations
Background Investigations
Corporate Intelligence
Cyber Investigations
Death Claim Investigations
Due Diligence
Employer-Level Investigation
Fraud Investigations
Scene Investigations
Subrogation Investigations
Subrosa
Technical Surveillance Countermeasure (TSCM)
Witness/Involved
Security Services
VIP Protection
Executive Protection
Travel Escort
Surveillence Detection